Mascarpone (Australian)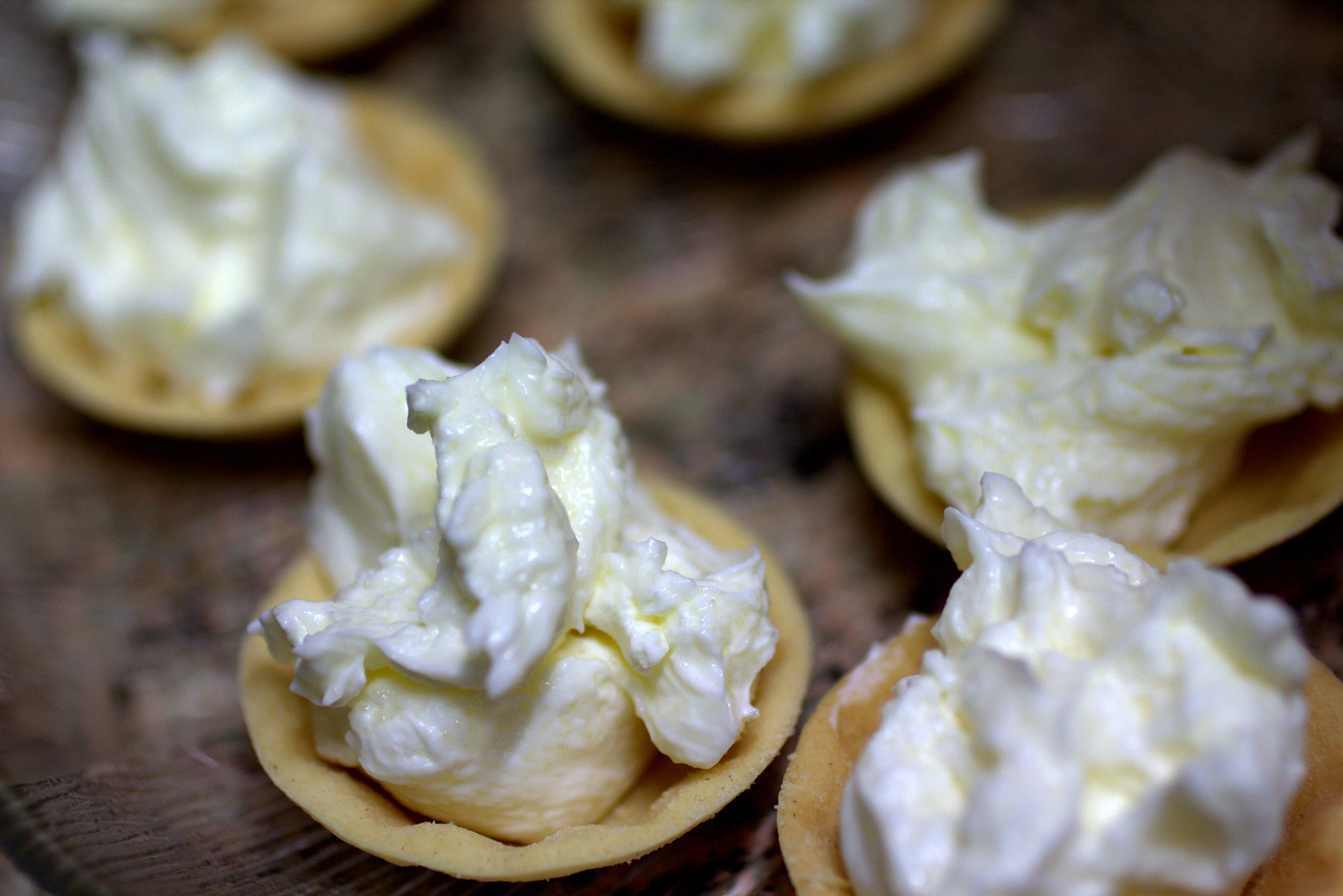 Made from pasteurized cow's milk

Country of origin: Australia

Type: fresh soft, processed

Fat content: 48.5 g/100g

Texture: buttery, creamy, smooth, soft and spreadable

Rind: rindless

Colour: ivory

Flavour: buttery, creamy, milky, smooth, sweet

Aroma: fresh, milky, sweet

Vegetarian: yes

Producers: La Casa Del Formaggio, Paesanella Cheese Manufacturers

Alternative spellings: Paesanella Mascarpone
Australia boasts one of the world's leading dairy industries. A variety of dairy products is produced here because of its clean, lush pastures and diverse climate. With the help of technology from England in the 1850s, Australia started making more than 160 varieties of cheeses.           
Mascarpone is an Italian triple cream cheese made by acidifying cow's milk with citric acid, vinegar, tartaric acid or lemon juice. It is spreadable, ivory in colour with a soft and delicate texture, similar to butter. When fresh, the aroma is similar to milk and cream.

The light, smooth and creamy consistency and buttery tangy flavour makes Mascarpone an ideal substitute for cream in desserts. Available in different varieties, like soft or low fat, the cheese is suitable for both sweet and savoury dishes. It has a "whipped cream" consistency, clean, acid flavour and it is best eaten fresh.
Mascarpone is served with fresh fruits, used to thicken Italian dishes like Risotto and is a well-known ingredient in the dessert, Tiramisu.
Paesanella Mascarpone is a double-cream cheese made from cow's milk. 
Other Australian cheeses:
Heidi Aged cheese
,
Heidi cheese
,
Kervella Affine
,
Maffra Aged Rinded Cheddar
,
Maffra Cheshire
,
Maffra Mature Cheddar
,
Maffra Red Leicester
,
Maffra Wensleydale
,
Martha's Heat
,
Mersey Valley Original Vintage
,
Mountain Goat
,
Pyengana Cheddar
,
Tala
,
Washed Rind Cheese (Australian)
,
Yarra Valley Vintage Savourine
Black Pearl
,
Figaro
,
Grabetto
,
Harvest
,
Maffra Dargo Walnut
,
Maffra Peppercorn Cheddar
,
Maffra Sage Derby
,
Mandolin
,
Milawa Goats Tomme
,
Paesanella Fresco
,
Pompeii
,
Pyengana Cheddar
,
Tasmania Highland Chevre Log
,
Washed Rind Cheese (Australian)
,
Yarra Valley Black Savourine
,
Yarra Valley Bulls Eyes
,
Yarra Valley White Savourine
Blue Vein (Australian)
,
Driftwood
,
Fior Di Latte
,
Fresh Fior Di Latte
,
King River Gold
,
Meredith Blue
,
Milawa Affine
,
Mozzarella (Australian)
,
Neufchatel (Australian)
,
Paesanella Bocconcin
,
Paesanella Caciotta
,
Paesanella Caciotta with Rocket & Chilli
,
Paesanella Cherry Bocconcin
,
Pokolbin
,
Roaring Forties Blue
,
Rubi
,
Smoked Fior Di Latte
,
Vesuvius
Bega Processed Cheddar
,
Binnorie Marinated Fetta
,
Duet
,
Edith
,
Gippsland Blue
,
Kervella Affine
,
King Island Cape Wickham Brie
,
Le Conquerant Demi Pont L'eveque
,
McLaren
,
Meredith Blue
,
... show all ... ,
Milawa Blue, Milawa Brie, Milawa White, Oasis, Timboon Brie,
Vigneron
,
Washed Rind Cheese (Australian)
,
Woodside Cabecou
,
Woodside Capricorn
,
Woodside Charleston
,
Yarra Valley Cardi
,
Yarra Valley Juno
,
Yarra Valley Persian Feta
,
Yarra Valley Saffy
,
Yarra Valley Yering
Allium Piper
,
Barambah Organics Marinated Feta
,
Cottage Cheese (Australian)
,
Goat Curd
,
Kris Lloyd - Artisan Blend
,
Manon
,
Meredith Ashed Pyramids
,
Meredith Chevre Ash
,
Meredith Chevre Dill
,
Meredith Chevre Plain
,
... show all ... ,
Meredith Goat Cheese in Extra Virgin Olive Oil, Monet, Paesanella Buffalo Ricotta,
Paesanella Burrata
,
Paesanella Dry Ricotta
,
Paesanella Fresh Ricotta
,
Quark
,
Ricotta (Australian)
,
Tapas
,
Woodside Chevre
,
Yarra Valley Ashed Pyramid
,
Yarra Valley Fresh Pyramid
,
Yarra Valley Gentle Goat