Edam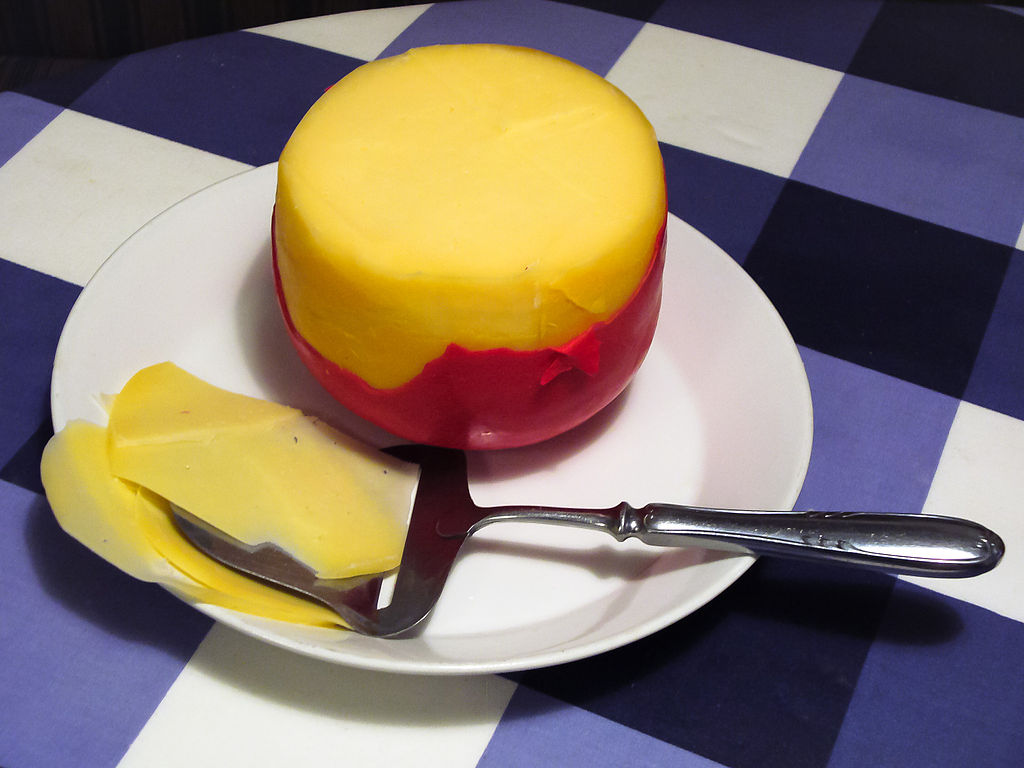 Country of origin: Netherlands

Region: Edam

Type: semi-hard

Fat content: 28%

Texture: compact

Rind: waxed

Colour: pale yellow

Flavour: mild, nutty, salty

Vegetarian: no

Producers: FrieslandCampina

Synonyms: Edammer
The Edam cheese was first produced in Netherlands after the town in which is made. This Dutch cheese has a pale yellow interior and a crust of red paraffin wax. Its flavour is mild, salty and nutty at the early stage and gets sharper with ageing. Also, it is comparatively low in fat content as compared to other cheeses and has 28% fat in dry matter. The Edam cheese at early stage goes very well with fruits like peaches, apricots, cherries, melons, while the aged Edam cheese is often consumed with pears and apples. Besides this, it is also eaten along with crackers, biscuits and drinks like Pinot Gris, Dry Riesling, Semidry Riesling, Champagne, Chardonnay and Shiraz.
Other cheeses from Netherlands:
Aged Gouda
,
Beemster Aged
,
Beemster Extra Aged (XO)
,
Black Betty
,
Boeren-Leidse met sleutels
,
Doolin
,
Dutch Mimolette (Commissiekaas)
,
Kanterkaas
,
Lamb Chopper
,
L'Amuse Brabander Goat Gouda
,
... show all ... ,
L'Amuse Signature Gouda, Leyden, Midnight Moon, Parrano,
Picobello
,
Prima Donna
,
Prima Donna fino
,
Prima Donna forte
,
Prima Donna leggero
,
Prima Donna maturo
,
Reypenaer V.S.O.P.
,
Reypenaer XO Reserve
,
Smoked Gouda
,
Wilde Weide