Dutch Mimolette (Commissiekaas)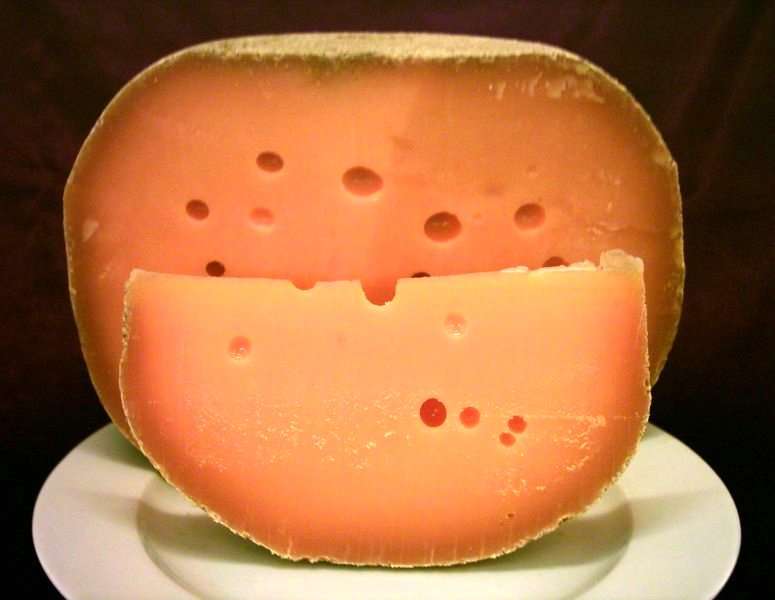 This Dutch cheese looks like giant orange with rough, pitted skin. It is creamery, hard cheese made from cow's milk and it is actually a matured Edam coloured with carrot juice. After five months the cheese is firm, slightly oily, with a fruity aroma and nutty flavour. When aged the colour darkens to deep orange, the texture becomes hard, granular and brittle. It is fruity with a hint of orange zest. This cheese ripens in six to twelve months.
Other cheeses from Netherlands:
Aged Gouda
,
Beemster Aged
,
Beemster Extra Aged (XO)
,
Black Betty
,
Boeren-Leidse met sleutels
,
Doolin
,
Kanterkaas
,
Lamb Chopper
,
L'Amuse Brabander Goat Gouda
,
L'Amuse Signature Gouda
,
... show all ... ,
Leyden, Midnight Moon, Parrano,
Picobello
,
Prima Donna
,
Prima Donna fino
,
Prima Donna forte
,
Prima Donna leggero
,
Prima Donna maturo
,
Reypenaer V.S.O.P.
,
Reypenaer XO Reserve
,
Smoked Gouda
,
Wilde Weide