Beemster Extra Aged (XO)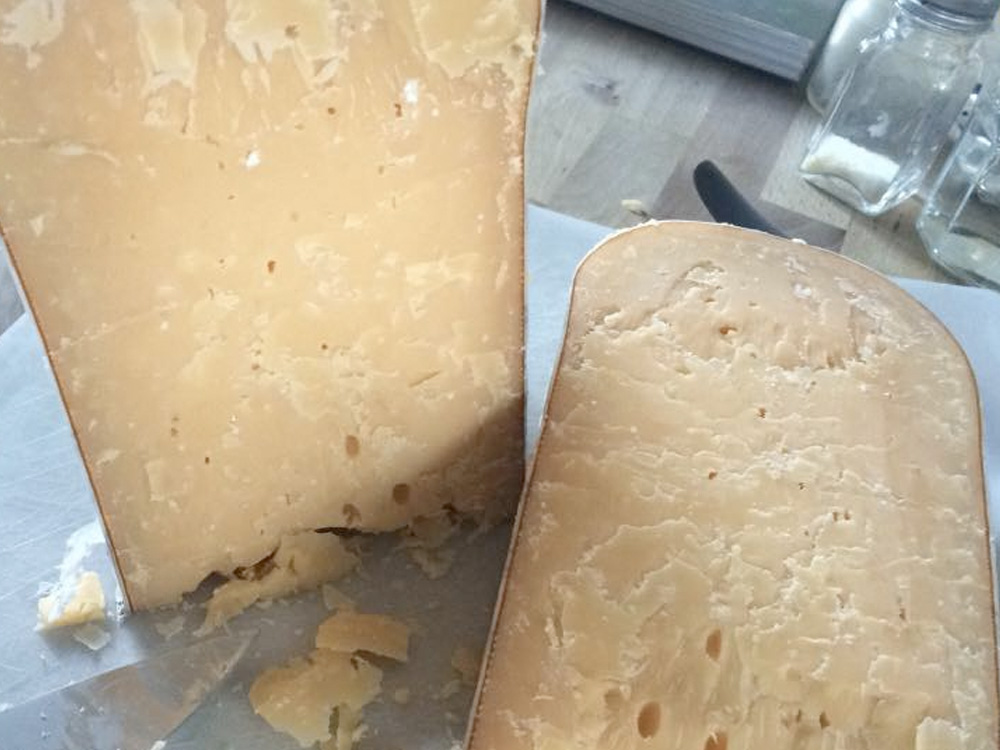 Made from pasteurized cow's milk

Country of origin: Netherlands

Family: Gouda

Type: hard

Rind: natural

Colour: golden yellow

Flavour: butterscotch, nutty

Aroma: aromatic

Vegetarian: no

Producers: Beemster Cheese, CONO Kaasmakers / Beemster

Synonyms: Beemster Extra Old, Beemster X-O, Beemster XO
Beemster Extra Aged (X-O) is a rich Dutch cheese made from pasteurised cow's milk. It is an extremely old cheese, matured for no less than 26 months in Beemster's historic warehouses. The matured cheese develops deep, long-lasting flavours of butterscotch, whiskey and pecan. Its pate is deep golden with a crumbly and granular texture. Moreover, it has 20% less salt than other Dutch cheeses.
Sample this cheese with French or Italian pumpernickel or rye bread as well as fruits like grapes, pears, pineapple and cherries. This extra hard cheese goes well with Dry reds, Dry whites and most dessert wines.
Other cheeses from Netherlands:
Aged Gouda
,
Beemster Aged
,
Black Betty
,
Boeren-Leidse met sleutels
,
Doolin
,
Dutch Mimolette (Commissiekaas)
,
Kanterkaas
,
Lamb Chopper
,
L'Amuse Brabander Goat Gouda
,
L'Amuse Signature Gouda
,
... show all ... ,
Midnight Moon®, Parrano,
Picobello
,
Prima Donna
,
Prima Donna fino
,
Prima Donna forte
,
Prima Donna leggero
,
Prima Donna maturo
,
Reypenaer V.S.O.P.
,
Reypenaer XO Reserve
,
Smoked Gouda
,
Wilde Weide