Cream Havarti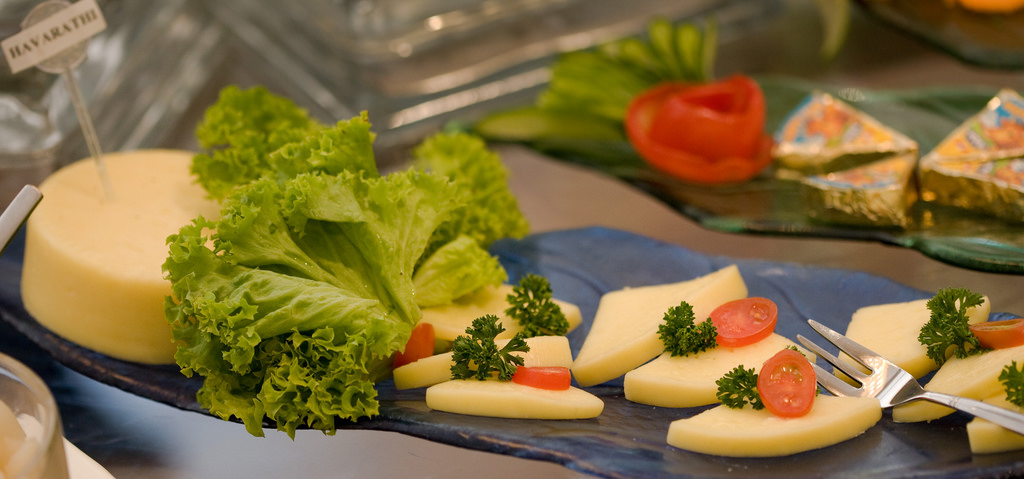 Made from pasteurized cow's milk

Country of origin: Denmark

Family: Havarti

Type: semi-soft, processed

Fat content: 45%

Texture: smooth

Rind: rindless

Colour: pale yellow

Flavour: buttery, creamy, sweet

Aroma: sweet

Synonyms: Havarathi, Flødeis Havarti, Smoked Havarti

Alternative spellings: Flodeis Havarti
Denmark's most famous cheese, Cream Havarti, is a deliciously mild, very creamy, semi-soft cheese. Cream Havarti is interior-ripened cheese that is aged for around three months. The cheese has tiny holes throughout the paste. The cheese can be mild to sharp in flavour, depending on its age.
The Havarti is different from Cream Havarti. Havarti is made from high-pasteurised cow's milk. Cream Havarti is prepared with the same recipe, but it is enriched with extra cream.
Cream Havarti is available in different flavours such as caraway, dill, cranberry, garlic, basil, coconut and red pepper. Havarti and Cream Havarti both are table cheeses that can be sliced or grilled and can be served with fruit and wine.
Smoked Havarti is another variety of Havarti. The smoked rind adds a new dimension to the traditional Havarti cheese.
Other cheeses from Denmark: