Paneer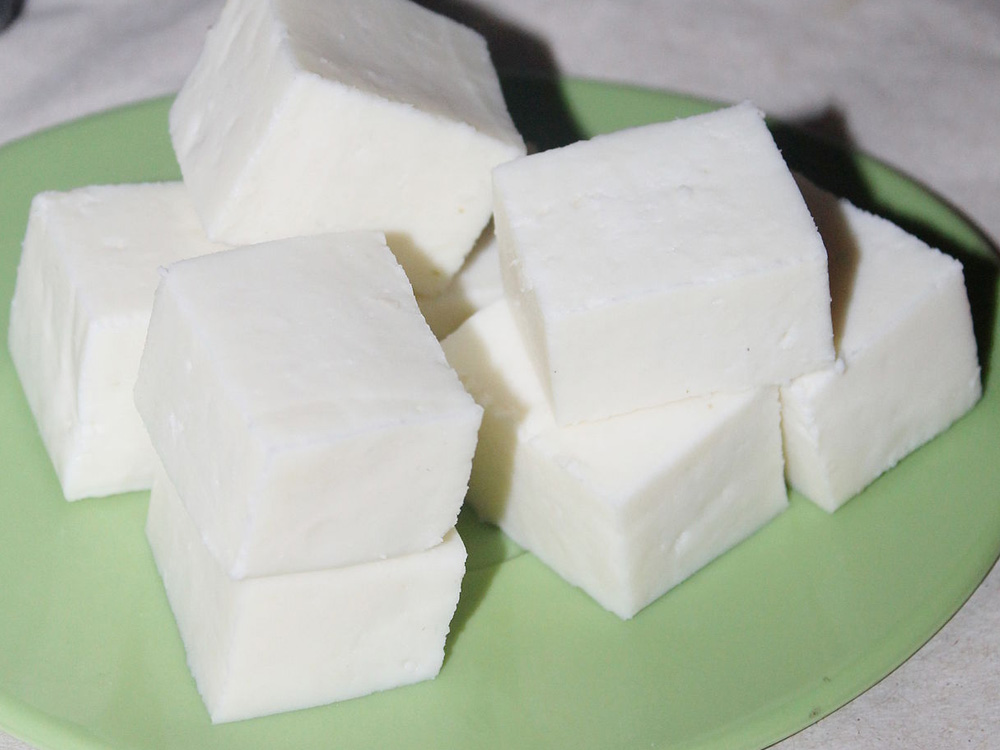 Made from pasteurized cow's or water buffalo's milk

Country of origin: Bangladesh and India

Family: Cottage

Type: fresh firm

Fat content: 20.8 g/100g

Calcium content: 208 mg/100g

Rind: rindless

Colour: white

Flavour: milky

Aroma: fresh, milky

Vegetarian: yes

Synonyms: Chhena, Chhana
Mentioned in the Vedas, dating as far back as 6000 BC of Indian Subcontinent, Paneer is a fresh cheese frequently used in South Asian Cuisine similar to queso blanco. Chhena or Chhana is an East Indian variant of Paneer that is eaten in the Bangla, Orissa region of India and also in the neighbouring country Bangladesh.
Moist, soft and crumbly in texture, the cheese is used to make delicacies such as Sandesh, Mutter paneer and Rasgulla. It is a rich source of milk protein.
The procedure of making Chhena is similar to paneer but it is not pressed for a long time. In Orissa, the process of making the cheese is the same as that of ricotta. The milk is boiled, curdled with a small amount of whey and then strained and beaten in cheesecloth. The cheese is kneaded well till it becomes smooth.