Washed Rind Cheese (Australian)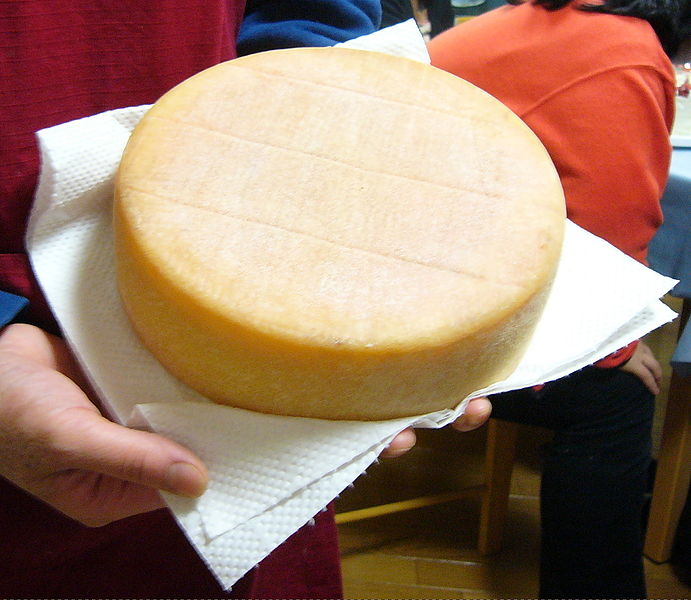 Australia boasts one of the world's leading dairy industries. Various dairy products are produced here because of the clean, lush pastures and diverse climate. With access to technology from England in the 1850s, Australia made more than 160 cheeses.
Washed rind cheeses are originally from the alleys of northern France, made famous by the monks who invented them. It was a deliberate attempt to develop a meaty flavour in the cheese as people have to abstain from meat for a long period. Washed rind cheeses are periodically washed in a solution of saltwater brine, wines and/or mould-bearing agents so that their surface becomes responsive to bacteria. This bacterium (Brevibacterium Linens) "smears" the cheese with a firm, palatable, bright red/orange rind and imparts pungent odours and distinctive flavours to the product. Also known as surface-ripened, the cheeses can be soft, semi-hard, or hard. Some common examples are Titlist, Gruyere and Raclette, and their rinds are washed during the maturation process to develop a crusty shell. These rich cheeses have a robust aroma with a sweet, earthy and little nutty flavour.
Other Australian cheeses:
Bega Processed Cheddar
,
Binnorie Marinated Fetta
,
Duet
,
Edith
,
Gippsland Blue
,
Kervella Affine
,
King Island Cape Wickham Brie
,
Le Conquerant Demi Pont L'eveque
,
McLaren
,
Meredith Blue
,
... show all ... ,
Milawa Blue, Milawa Brie, Milawa White, Oasis, Paesanella Dry Ricotta,
Timboon Brie
,
Vigneron
,
Woodside Cabecou
,
Woodside Capricorn
,
Woodside Charleston
,
Yarra Valley Cardi
,
Yarra Valley Juno
,
Yarra Valley Persian Feta
,
Yarra Valley Saffy
,
Yarra Valley Yering
Allium Piper
,
Barambah Organics Marinated Feta
,
Cottage Cheese (Australian)
,
Goat Curd
,
Kris Lloyd - Artisan Blend
,
Manon
,
Mascarpone (Australian)
,
Meredith Ashed Pyramids
,
Meredith Chevre Ash
,
Meredith Chevre Dill
,
... show all ... ,
Meredith Chevre Plain, Meredith Goat Cheese in Extra Virgin Olive Oil, Monet,
Paesanella Buffalo Ricotta
,
Paesanella Burrata
,
Paesanella Fresh Ricotta
,
Quark
,
Ricotta (Australian)
,
Tapas
,
Woodside Chevre
,
Yarra Valley Ashed Pyramid
,
Yarra Valley Fresh Pyramid
,
Yarra Valley Gentle Goat