Cambozola Grand Noir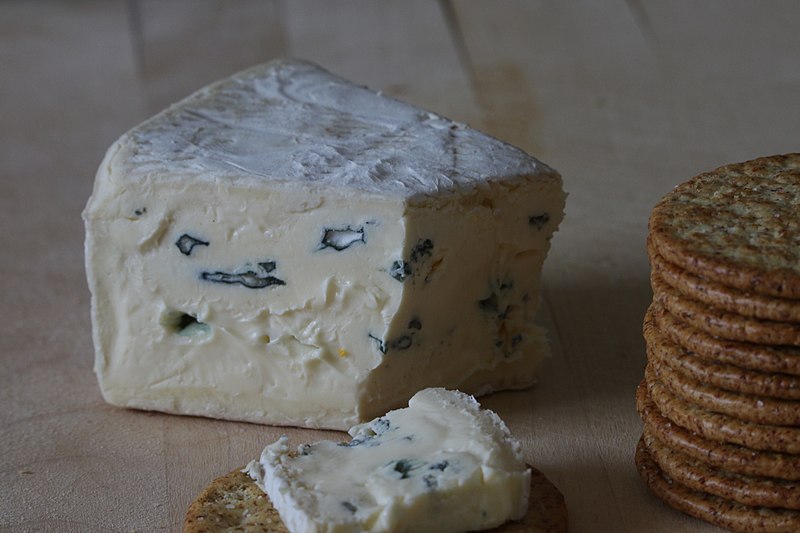 Made from pasteurized cow's milk

Country of origin: Germany

Region: Allgäu

Family: Blue

Type: semi-soft, blue-veined

Texture: creamy

Rind: waxed

Colour: pale yellow

Flavour: sharp, sweet

Aroma: aromatic

Vegetarian: yes

Producers: Käserei Champignon

Synonyms: Cambozola Black Label, Cambozola Classic, Cambozola Finesse, Cambozola Balance, Cambozola
Cambozola Grand Noir is a fine blue, regional cow's milk cheese made by Käserei Champignon, Lauben / Allgäu, Germany. Grand Noir is an extremely creamy soft cheese that melts in the mouth instantly. This amazing cheese is aged in the waxy black mantle that gives a distinctive flavour to it. Grand Noir is an ideal ingredient in a variety of dishes, cheese platters or wines.
Cambozola range includes:
Cambozola Black Label: blue vein and grey mould soft cheese matured for a long time at a low temperature that gives fine aroma and creaminess.
Cambozola Classic: high-grade blue cultures are added to the milk, that gives an exceptional combination of creamy soft cheese and refined blue cultures
Cambozola Finesse: garlic and high-grade blue cultures are added to the milk that gives subtle garlic flavour
Cambozola Balance: low-fat cheese with just 25% fats, it is creamy and spicy too.