Torta del Casar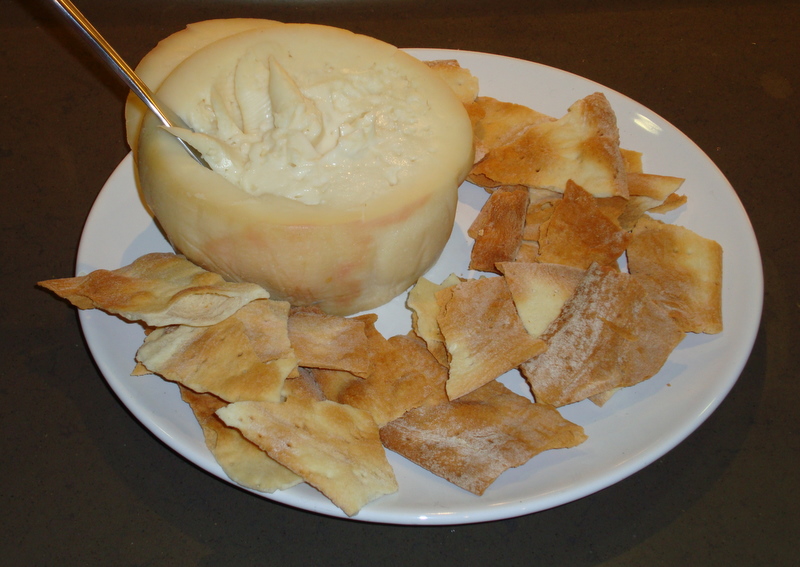 Torta del Casar DOP (PDO) is a Spanish cheese made from raw sheep's milk in the Extremadura region, near the Portuguese border. Named after Casar de Cáceres, its city of origin, the shepherds who made the cheese used to call it 'atortao' because it was shaped like a cake or 'torta'. Torta del Casar is a very rare cheese since it is made from the milk of Merino and thistle rennet (NON-GMO, 100% flower extract rennet) which gives a sour and tangy taste.
Torta del Casar is vegetarian produce coagulated with cardoon, a wild thistle that adds a slightly bitter note to the cheese. The cheese, rich and slightly salty in taste, is aged for at least 60 days, upon which it develops a semi-hard, yellow to an ochre crust and a soft, spreadable, creamy, almost runnier paste.
Torta del Casar can be enjoyed as an appetizer or dessert, spread on bread with a glass of dry, red wine.