Queso de Afuega'l pitu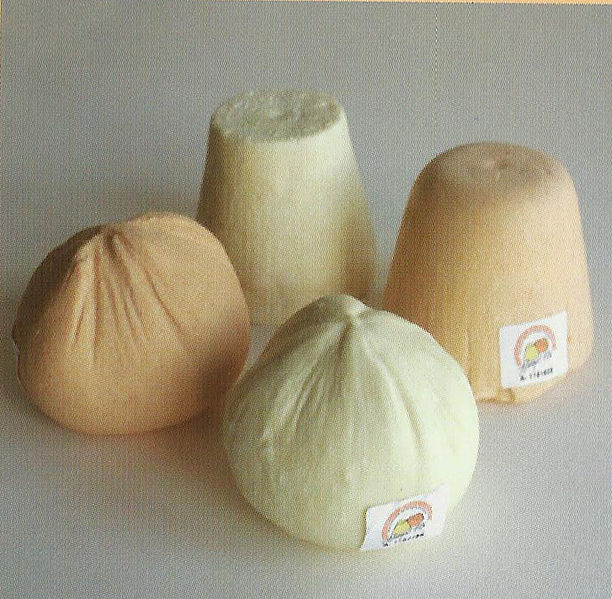 Queso de Afuega'l pitu (D.O.P.) is one of the oldest Spanish cheeses made in the Asturias region, Spain. This soft, artisan, unpasteurised cow milk cheese comes in a variety of shapes and flavours. A perfect cheese used in variety of dishes. The cheese is produced throughout the year.
There are different varieties of this cheese, depending on the shape, ingredients and ageing period.
Type of mold used to drain the cheese:
Troncado/Atroncáu (Trunk): Form like a bishop's mitre or inverted flowerpot.
Trapo/Trapu (Rag/Cloth): Rounded like a chestnut.
If paprika is added then the cheese is called:
Blanco/Blancu (White): Without paprika.
Roxu/Rojo (Red): With paprika and/or cayenne.
The third variety is depending on the ageing period:
Cured
Semi-cured
Soft