Vacherin Fribourgeois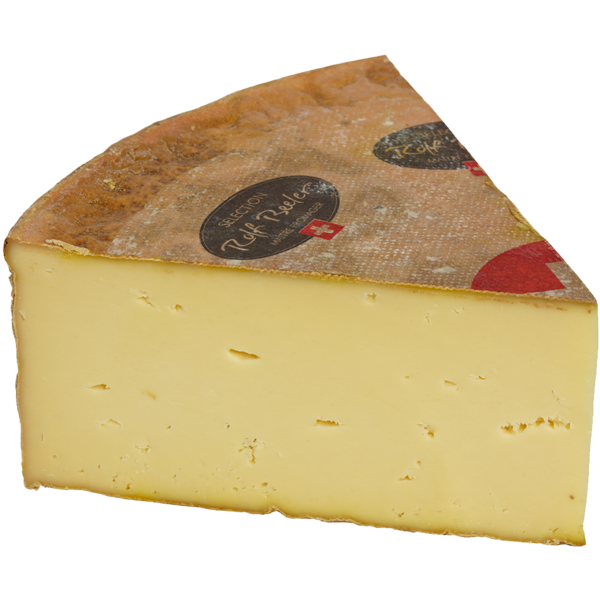 Made from unpasteurized cow's milk

Country of origin: Switzerland

Region: Bulle, Fribourg & Jura

Family: Swiss Cheese

Type: semi-soft, artisan

Rind: washed

Colour: straw

Flavour: acidic, buttery, nutty

Aroma: grassy, pleasant

Vegetarian: no

Alternative spellings: Vacherin Fribourgeois AOC, Fribourgeois, Le Vacherin Fribourgeois AOP
Vacherin Fribourgeois AOC is a Swiss cheese made using raw cow's milk in the towns of Bulle (Canton Vaud) and Fribourg (Canton Fribourg in west-central Switzerland). This cheese is also made in other parts of Switzerland including the Jura Mountains on the border of France.
The milk for the cheese is sourced from the Fribourgeois breed of cows that graze on the Alpine grass and wildflowers all the way through the late spring and summer. As early fall arrives, the cows are brought down to graze on grass and summer hay. No other fodder is given to the cows except the Alpine meadows.
The traditional cheese-making process ensures that Vacherin Fribourgeois has a pleasant nutty flavour underpinned by notes of fresh hay and milk. Vacherin has an unpalatable natural and brushed-washed rind with a stinky aroma, but it does not overpower the pleasant smell of the cheese. The interior of the cheese is straw-coloured with an open and buttery texture.
Today Vacherin Fribourgeois is produced by very few cheese makers and hence is very difficult to find. It has a Swiss AOC status with 6 varieties available: Classic (aged 6-12 weeks), Extra (aged minimum 12 weeks), Rustic (aged minimum 12 weeks, but up to 25 weeks (6 months)), Alpage (aged 12–25 weeks), Mountain (aged 9–25 weeks) and Organic (aged minimum 9 weeks).
Vacherin Fribourgeois is used in fondues, cooking and as a table cheese. It is a great melting cheese, so try it on grilled sandwiches, potatoes or over-steamed vegetables. Big and bold Burgundy, Bordeaux or reds from the Rhone Valley in France go well with the cheese.
Other cheeses from Switzerland: