Coolea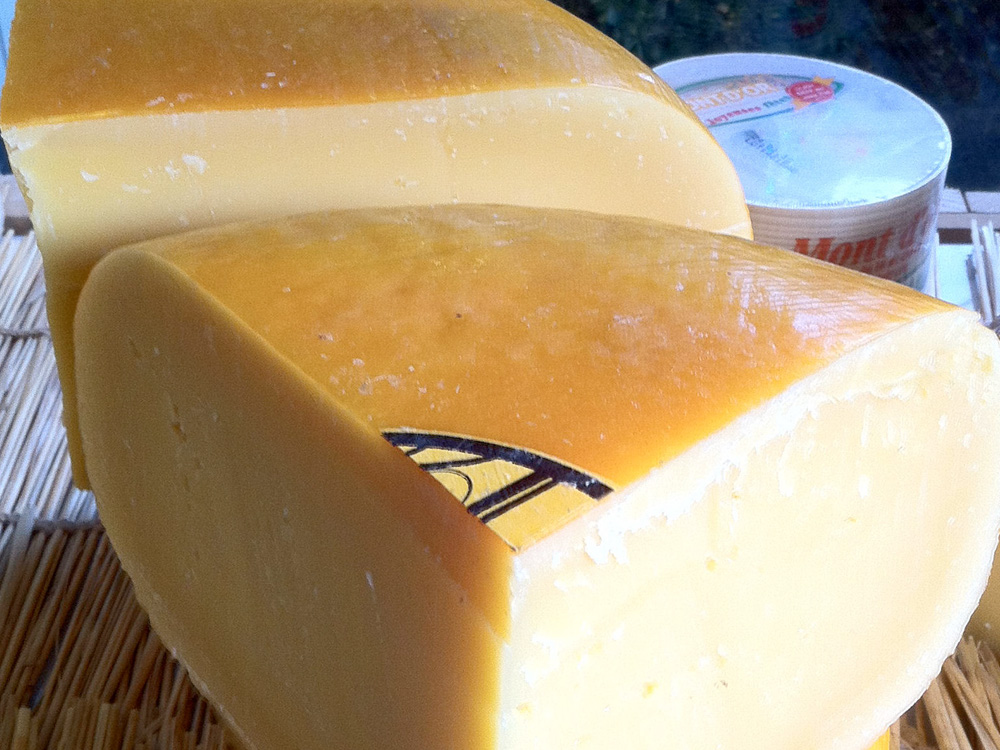 Made from pasteurized cow's milk

Country of origin: Ireland

Region: West Cork

Family: Gouda

Type: hard, artisan

Fat content: 45%

Texture: close, crumbly, crystalline, dense and firm

Rind: waxed

Colour: yellow

Flavour: buttery, full-flavored, mild, sweet

Vegetarian: no

Producers: Coolea Farmhouse Cheese Limited
Coolea is a cow's milk cheese produced on the farm of Dick and Sinead Willems in Coolea Co. Cork. Made since 1979, this Gouda-style cheese has a yellow/orange wax with a firm, closed texture and smooth pate. As the cheese matures, the pate becomes drier and finally, the protein crystals are visible at 18 months of maturity.
Young Coolea is mild and buttery developing sweeter and caramel notes by 12 months. With further ripening, the flavours deepen and intensify which gives the cheese its characteristic toffee taste. The cheese is sold in three stages: Young Coolea available from 3 months, Mature Coolea available from 12 months and extra mature from 18 months.
Coolea has won several awards including Best Matured Gouda in the World Cheese Awards 2008 and Supreme Champion at the Listowel Food Fair in 2008 and 2009. It pairs well with Alsace Pinot Gris.
Other cheeses from Ireland:
Ardsallagh Hard Goat's Cheese
,
Ardsallagh Smoked Cheese
,
Cahill's Irish Porter Cheddar
,
Cahill's Whiskey Cheese
,
Carlow
,
Cheddar with Irish Porter
,
Cheddar with Red Wine
,
Knockdrinna Gold
,
Knockdrinna Meadow
,
Lavistown
,
Mossfield Organic
,
Oak Smoked Cheddar
,
Orkney Medium Coloured Cheddar
,
Orla
,
Walnut Cheddar