Herrgardsost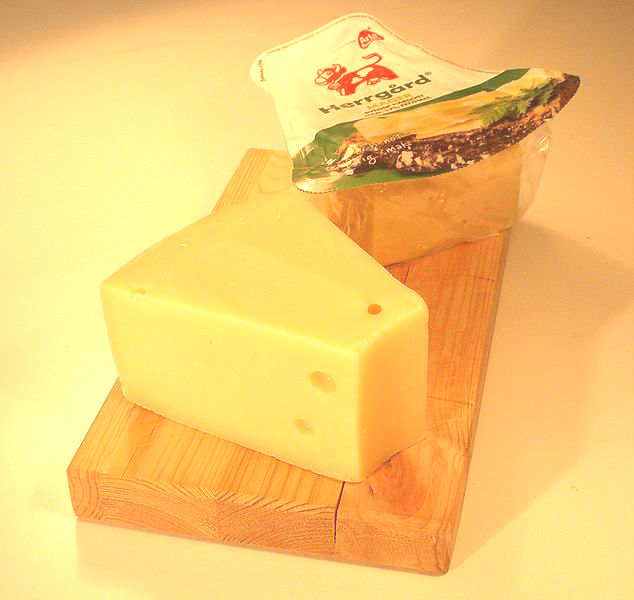 Herrgardsost, also known as Vadenost or Manorhouse cheese is a popular Swedish cheese produced since the 18th century. Named after the Swedish port city of Vadenost, it is an aged cheese prepared from pasteurised cow's milk in wheels weighing 14 kilograms each.
Herrgardsost has a mild, sweet, nutty, tangy flavour and characteristic small round holes. It is very similar to Gruyere or Cheddar cheese but with a distinctly softer texture. The cheese is aged for 6 months if made with whole milk and 4 months if prepared with skimmed milk. However, to explore the intense attributes of the cheese, Herrgardsost can be aged for up to 12 or even 24 months.
It is good table cheese ideal for snacking, melting and crumbling. It is served as a starter with crusty bread or crackers. Enjoy it by melting it on sandwiches or into a salad. Merlot wine is recommended with Herrgardsost to bring out the best from each other.
Other cheeses from Sweden: