Anthotyro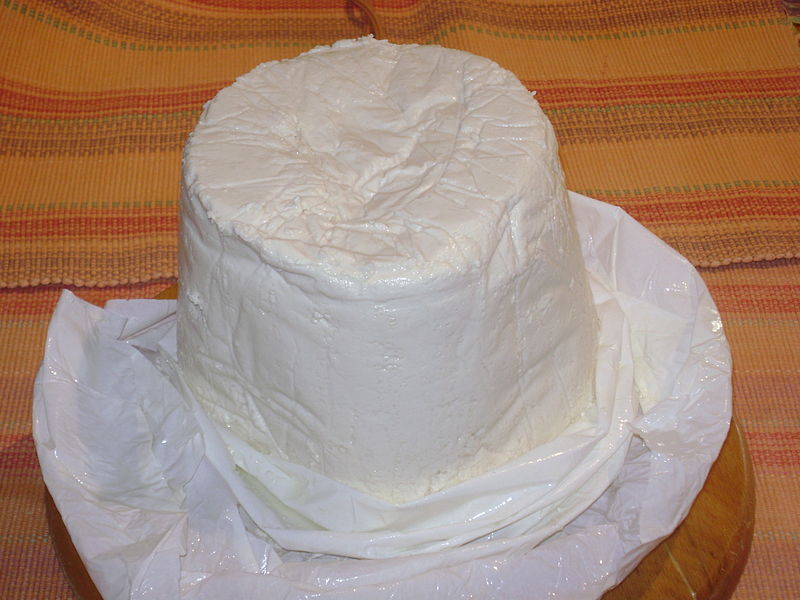 Country of origin: Greece

Region: Macedonia, Thrace, Thessalia, Peloponissos, Ionian Islands, Aegean islands, Crete Island and Epirus

Type: hard, whey

Fat content: 30%

Calcium content: 318 mg/100g

Texture: crumbly

Rind: natural

Colour: white

Flavour: salty, tangy

Aroma: strong

Synonyms: Anthotyro Fresco, Anthotyro

Alternative spellings: Anthotiro, Antotiro
Anthotyros, also known as Anthotiro is a traditional Greek cheese prepared by adding whey in sheep's or goat's milk or sometimes a mixture of these kinds of milk. Regions of Macedonia, Thrace, Thessalia, Peloponissos, Ionian Islands, Aegean Islands, Crete Island and Epirus have been producing this cheese for centuries. The name Anthotyros literally translated means 'flower cheese', comes from the wafting aromas of wild herbs.
Dry Anthotyros or Anthotyro Xero is a matured cheese available in a truncated cone or ball shape. If Anthotyros is left to age, thick salt is usually added to cover the exterior. Dry Anthotyros has a hard texture, salty taste and savoury flavour. It has a very powerful smell reminiscent of sherry. When aged, it is an excellent grating cheese and can be used to augment the taste of pasta, spaghetti or salads.
There's a fresh version of Anthotyros called Anthotyro Fresco (Fresh Anthotyro).
Other cheeses from Greece: