Tartiflette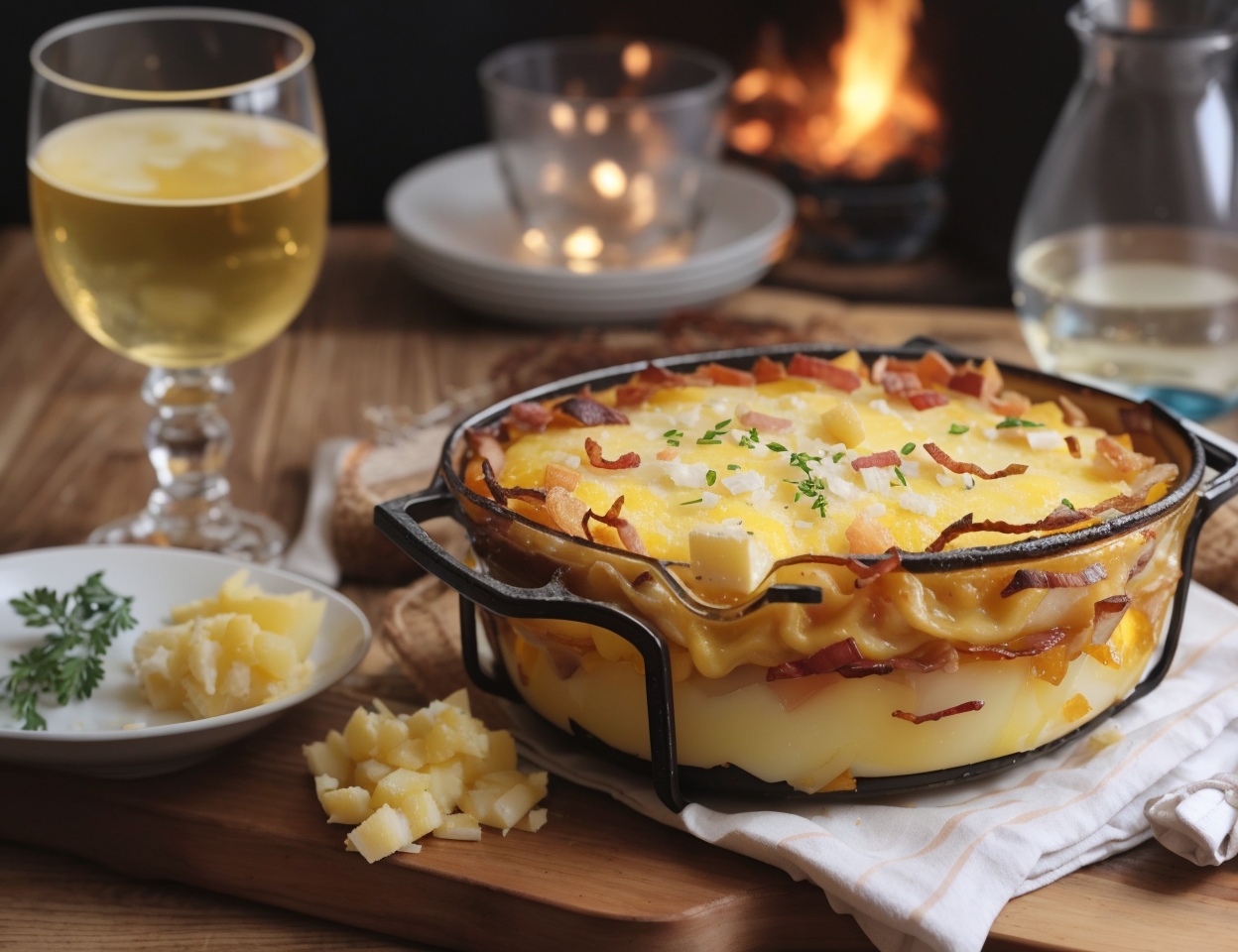 Autumn delights! Indulge in a cosy evening meal with this Tartiflette, a mix of Reblochon (a well-known French cheese that melts easily when heated,  renowned for its velvety texture and subtle creamy flavour), potatoes, bacon, and white wine, perfect for those rainy autumn days.
Pure comfort in every bite!
SERVES: 2 

INGREDIENTS
Half a Reblochon (250g)
1 whole brown onion
500g waxy potatoes, such as Jersey Royals, Cornish Kings or a Desiree
150ml organic whipping cream
150g free range bacon lardons
100ml white wine
Salt and black pepper
HOW TO PREPARE
Pre-heat the oven to 200°C
Cook the potatoes in a pot of salted boiling water until tender. Drain and set to one side to cool.

Meanwhile, slice your onions and add to a cold frying pan with the bacon lardons and a splash of oil. Fry on medium heat, until the fat starts to render out of the bacon and the onions become sticky and translucent. About 8-10 minutes.

Once the bacon and onions are cooked, increase the heat and deglaze the pan with the white wine, continue to cook until most of the liquid has evaporated.

Once the potatoes have cooled, slice them thinly and then layer in a gratin dish, with the onion and bacon mixture, adding the seasoning as you go with salt and plenty of black pepper. Finish with a layer of potatoes on top.

Slice the reblochon and lay over the gratin. Add the double cream.

Bake in the preheated oven for 15-20 minutes until the cheese is melted, bubbling and golden.
Serve with plenty of crusty bread and a glass of your favourite white wine.
This recipe was kindly sent to Cheese.com by our UK Partner London Cheesemongers.