Cheese-Grating: How to Grate Cheese?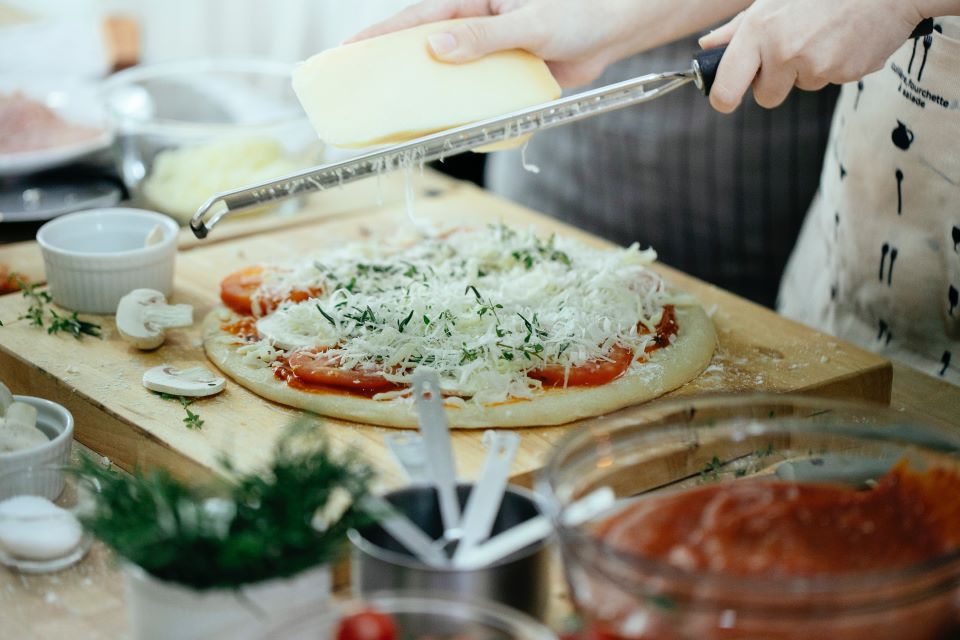 You can argue, but you didn't know for sure that cheese can be grated in different ways. Fair enough. You can use this method to grate cheese without a cheese grater, whether you use a grater regularly at home or suddenly need grated cheese but don't have it on hand.
If it suddenly happened that you didn't have a grater at hand, then go to McDonald Paper & Restaurant Supplies as soon as possible! You can visit an offline store in Brooklyn or order not only graters, but also more than 20,000 items ready to ship throughout the United States, including Alaska and Hawaii. 
In the meantime, let's find out how you can grate cheese.
Who doesn't love grated cheese?
Shredded cheese is a favorite among us. Have you ever counted how many times you've used grated cheese? There are hundreds if not thousands of recipes and uses for grated cheese. Keep that in mind!
Grated cheese is a common topping for soups and chili.
Cheese shreds are a staple ingredient in tasty cheese sauces.
Nachos! Buffalo chicken nachos with shredded cheese.
The delicious traditional mac and cheese recipe calls for shredded cheese, which melts beautifully when used in homemade mac and cheese.
If I want cheese, should I purchase pre-shredded cheese or grate it myself?
In every dish that calls for shredded cheese, whether to shred your own or purchase pre-shredded presents a significant challenge. Sometimes you can resort to pre-grated cheese, but if possible, it is better to grate it yourself.
Home-grated cheese contains fewer lumps than store-bought shredded cheese and melts more smoothly. This is because there are no fillers added during the grating process.
The First Choice: Cheese Grater
Most people use a cheese grater when shredding cheese at home. There are two main types of cheese graters available in most stores.
A box cheese grater is an invaluable addition to any kitchen. There are three grater sizes and a shaver blade, so you may prepare your cheese anyway you choose.
A handheld cheese grater, which often only comes in one shredding thickness but is perfect for when you're in a need, is the best option for a rapid cheese shred.
What are the drawbacks of a hand held grater? The only drawback of using a hand-help cheese grater is the risk of developing a hand cramp if your recipe asks for a lot of shredded cheese.
But every cheese lover should always have one of these manual graters on hand. And the best place to buy a grater is McDonald Paper & Restaurant Supplies with their awesome selection of different graters.
The Second Choice: Using a Food Processor
Absolutely, a food processor can be used to shred cheese. It's the best method! 
TIPS FOR SHREDDING CHEESE IN A FOOD PROCESSOR
A food processor with a grating plate is needed to grate cheese. Most food processors include a shredding and slicing attachment.
After getting a food processor, choose the shred size. Every food processor has fine and medium shred choices. Attach your food processor's shredder.
After attaching the shredder, cover the food processor. You may feed food into the food processor while it's running.
Next, CHEESE! Slice or cube a block of cheese (depending on the size of your food processor).
Start your food processor and feed the cheese through the feed shot using the feeding tool.
Quick Tip: Your cheese cube should be COLD. Cheese shredded cold from the fridge makes for easy work.
Third Choice: Zester
You could have a zester if you don't have a food processor or cheese grater. You know what? That'll do the trick, too. Finely shredded cheese is a common offering at zesters and is suitable for use in a wide variety of dishes.
A zester can replace your hand grater in no time! It's time for everyone to express gratitude and go.
Fourth Choice: Knife + Chopping (like carrot sticks)
Don't give up if you don't have a cheese grater, food processor, or zester. There are still options available to you. You still have the option of selecting the other alternative. You should never leave home without a knife that is both reliable and razor-sharp. If you have a nice knife and keep it sharp, you can make it seem like shreds.
Take a block of cold cheese and cut a thin slice from it. This will allow you to shred the cheese by hand.
After that, with a sharp knife, cut a slice of cheese into long thin sticks (for example, carrots cut into matchsticks).
Repeat the steps (as many times as needed) until you get the right amount of shredded cheese.
Keep it up! You may cook your favorite recipe now that you have a mountain of grated or sliced cheese at your disposal.