Why Should Cooking be Taught at Schools?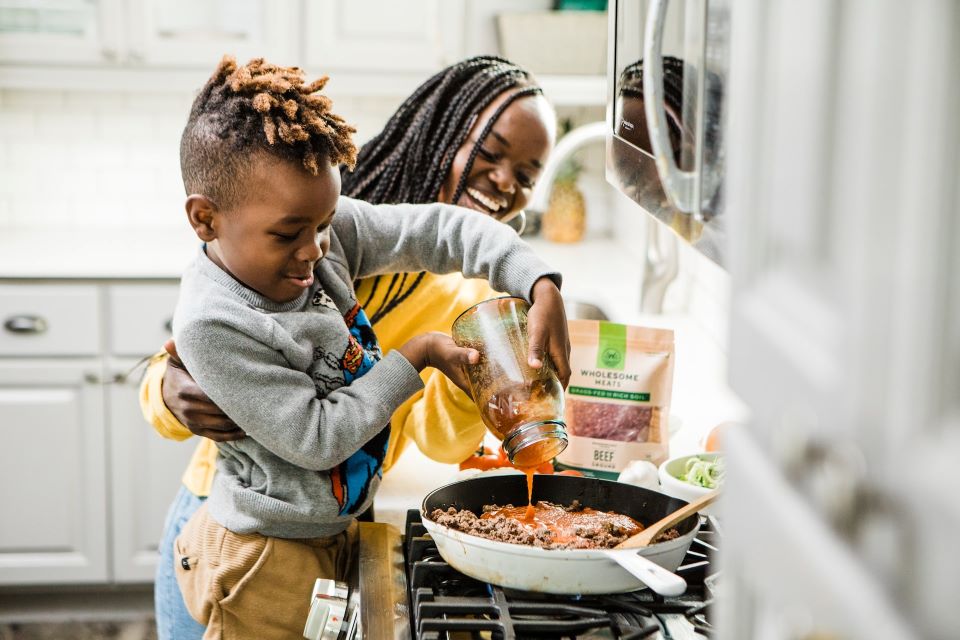 Food is one of the basic needs of life. It is an art that requires skill and expertise. According to the BBC, one of the ways to help kids create healthy eating habits is to cook with them. It enhances their nutrition education, responsibility, and sensory development.
Many schools are embracing cooking to help kids understand other cultures, promote healthier food, and take a break from academics. But there are concerns about the risk of cutting, burning, and general kitchen accidents. Let us explore why schools should teach cooking and how every child can benefit from the lessons.
Why Is Cooking Important in Life?
Cooking teaches critical thinking, collaboration, and creativity. It also strengthens the relationships between children and parents and allows them to appreciate real food. Apart from this, it is an opportunity to teach nutrition education and basic life skills. They include:
● Weighing, measuring, and time tracking.
● Meal preparation and cleanup.
● Equipment handling.
One of the greatest gifts we get from cooking is the chance to distract ourselves from any other activities we do. It is especially useful for students who are swamped with loads of assignments at the end of the year. If they need to take their mind off writing countless papers, the kitchen is a place to relax. In case you have had too much and need to clear your head a bit, get professional help with capstone project from academically educated writers from PapersOwl, and just try to bake something. Working with different types of food, like dough, gives such joy! Or, maybe, you are in the mood for pasta? Switching between mental work and creative cooking is highly beneficial to anybody who is ready to try.
Dishes that Children Like Cooking the Most
School children are sometimes quite selective when it comes to eating good foods full of proteins and vitamins. But there are a few meals that can't pass. They include macaroni and cheese, grilled cheese, jelly sandwiches, pizza, and chicken nuggets. Now, why they love these meals is a mystery. But for one, experts believe children love cheese since it contains casein, a protein found in milk. Vegetarian cheese like aged cashew & Brazil nut cheese also provides calcium, protein, vitamins, and a balanced diet. A topic that teaches children how to cook will help them identify and avoid junk foods with low nutritional value with harmful fats, salts, calories, and sugar.
The Benefits of Culinary Courses, and Why They Should Be in Schools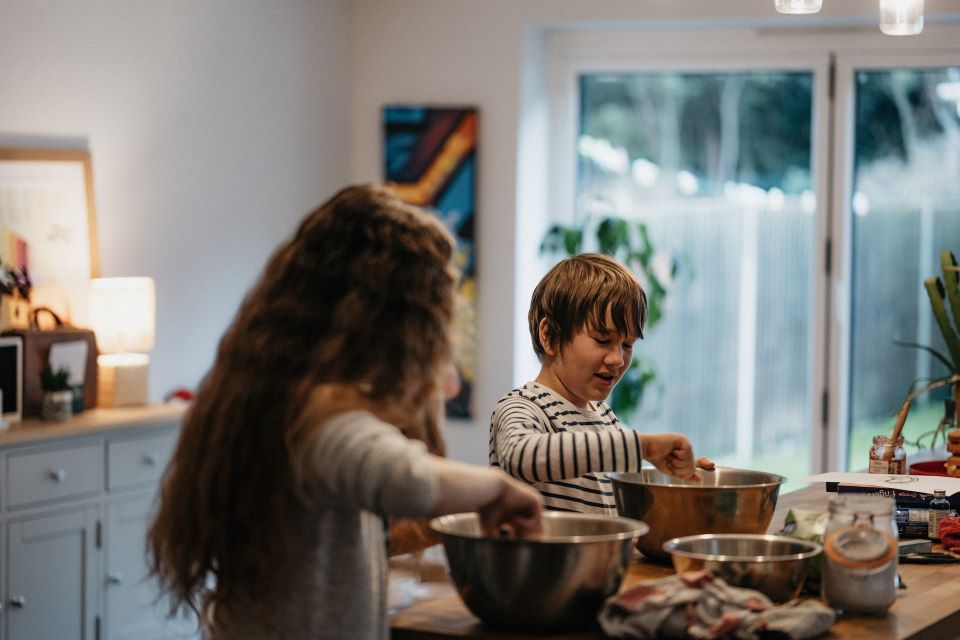 Children have a lot of concerns about food. They include cibophobia or fear of food, food neophobia, picky eating, and more. A kitchen is a lab where they can learn to cook while engaging all their senses. They will cut, smell, pour, knead, and toss food while learning. Other benefits of enrolling in culinary courses are:
Improving their culinary skills
A child's brain has more plasticity than an adult's. As a result, registering and partaking in cooking lessons at such crucial periods can help form basic skills. Teaching a child how to prepare meals at a young age allows them to take care of themselves in adulthood. Besides appreciating meals prepared in safe and healthy environments, they will understand the nutritional breakdown and classes of foods. More importantly, it is an opportunity to discover a talent or career opportunity in the blooming hospitality industry.
Enhancing Math and social skills
Cooking teaches children how to carry out basic instructions with utmost precision. For example: add 2 ¼ tablespoons of salt to prepare quick and tasty pasta or something similar. Food measurement, estimations, weighing, and many others will help them hone their numbering skills. They will also interact with their peers in an atmosphere that promotes coordination and cooperation. They will learn how to share responsibilities towards a common goal.
Boosting motor skills and self-confidence
Cooking involves moving from one place to another. Enrolling your kids early helps them get better at doing things fast and accurately. It also promotes a feeling of self-accomplishment, which improves self-confidence. Cooking is a hobby that bridges the gap between adulthood and childhood. It helps them evaluate the trustworthiness of nutritional claims on the Internet and follow their judgment.
Final Thoughts
Schools can incorporate cooking classes as a pastime to get away from schoolwork and devices. Unlike other breaks, they will have fun and continue learning. It is also an opportunity to experience the activities connected with food preparation.
Cooking is more than satisfying hunger. It is an opportunity to save money, instill academic knowledge, and have fun. Contrary to popular belief, you don't need expensive equipment, nor do you have to be an expert to start. Teaching your kids how to cook puts them on the path to becoming healthy adults valuable to society.