Top Tips On How To Make The Tastiest Chocolate Chip Cookies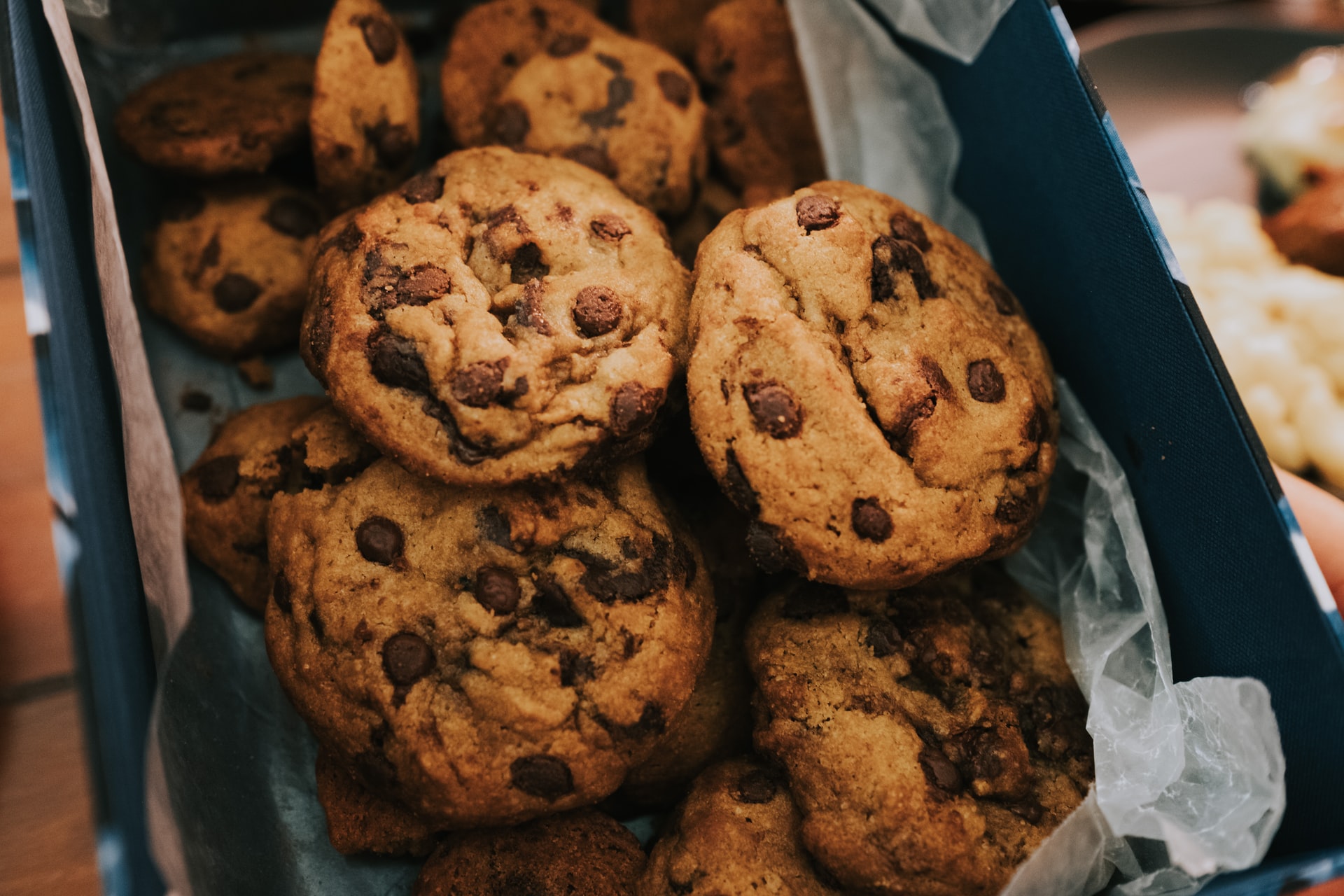 Cookies. Deliciously indulgent, with endless flavor and texture combinations, make the nostalgic aroma of baking cookies irresistible. Without a doubt, chocolate chip cookies are the most popular because they're the perfect feel-good treat for any occasion. Long day at work, or just fancy something sweet? Get the cookies out.
But what if the store-bought cookies don't do it for you anymore? They're either too crunchy or too chewy and finding the right cookie recipe feels like groundhog day for bakers. Luckily for you, we have a straightforward, amazingly tasty, doughy in the middle yet crunchy on the outside chocolate chip cookie that turns out perfect every single time!
Your Recipe For the Tastiest Chocolate Chip Cookies Ever
Preparation time: 15 minutes
Baking time: 10 minutes
Method: easy
Servings: 40 cookies
Ingredients
230 grams of salted or unsalted butter (at room temperature)
210 grams of white sugar (granulated)
230 grams of brown sugar (soft)
3 teaspoons of pure vanilla extract
3 large eggs
370 grams of flour
2 teaspoons of baking soda
1teaspoon of baki
ng powder
2 teaspoons of salt
360 grams of chocolate chips
Sea salt flakes (optional) 
Directions
Prepare the oven by preheating it to 380 degrees Fahrenheit. Prepare a baking tray by lining it with parchment paper and leaving it to one side.

Cream together butter and sugars until combined.

Add vanilla and eggs and whisk until puffy.

Combine the flour, baking soda, baking powder, salt, and baking powder in a separate bowl.

Stir the dry ingredients into the beaten eggs until all the ingredients are combined.

Sprinkle some chocolate chips and stir. 

Depending on the cookie size you prefer, divide the dough into small or large balls.  Alternatively, you can use a small cookie scoop.

Place them evenly on your prepared cookie sheet tray and bake in the preheated oven for about 10 to 12 minutes. Take the tray out once the cookies turn slightly brown. 

Sprinkle some sea salt flakes on top of the cookies to make them taste even better.

Let them cool for a few minutes before moving to a cooling rack to completely cool off. 
These are patent-worthy chocolate chip cookies, exactly everything a cookie should be. Crunchy yet chewy, fully baked yet doughy with a perfect proportion of sweet and buttery. Here are some tips to help ensure your cookies taste delicious and are the envy of your family and friends. 
Butter Is the Cookie's Best Friend
Cookie lovers debate mainly on one aspect of the cookie, is it crumbly or chewy? The way the cookie crumbles is determined by how the butter is used.  Room temperature butter is used in the above recipe which creates a more decadent, fluffier, textured dough. It results in the melt-in-your-mouth crumbliness some of us know and love. Melted butter, however, is essential for those who prefer a chewier cookie.
Get the Best Chocolatey Cookies
When it comes to chocolate, there is no wrong choice. Whether you use big or small chips or high or low amounts of cocoa. However, you should always pick chocolate you like the taste of. Professional chefs often use good quality Santa Barbara chocolate because the more cocoa, the more cocoa butter, which helps the chips melt into the cookie. Sometimes the wrong chocolate chips can separate from the dough during baking, and who wants that?
Sweetness and Light
Considering the unabashedly sweet nature of the cookie, the sugar content is crucial. Granulated and soft brown sugar are common recipe additions that enhance the caramelized flavor and golden color of your favorite cookies. 
Light brown soft sugar. The most common sugar mixture for cookies is light brown soft sugar and caster sugar because they combine exceptionally well to create cookies with a caramelized flavor and smooth texture.

Light brown sugar. To make the chewy center

Golden caster sugar. If you want something with a nutty, caramel flavor.

Granulated sugar. For a more biscuity crunch, use granulated sugar mixed with equal parts caster sugar. 

Dark brown soft sugar. Dark brown sugar will give your recipe a more intense, richer flavor. 

White caster sugar. Sugar granules are finer and add sweetness to any base cookie dough when combined with soft butter.
Let It Snow
While some cookie recipes call for plain flour, others call for bread flour or self-rising. A batter or dough made with cake flour or bread flour will spread less, resulting in a softer, chewier texture. Try plain flour instead if you want some crunch. To make cakey cookies, mix one teaspoon of bicarbonate of soda (baking powder) to every 100 grams of flour. 
Mixing Everything Together
Fusing everything together correctly is an essential aspect of the perfect cookie blend during the mixing process. Blending the sugar and butter until you have a fluffy, creamy texture will create the perfect dough. When you add the mixture to the flour, it must be malleable, thick, and without any remaining butter residue. Ensure you beat the eggs for as long as your wrist allows, then slowly but surely, pour them into the dough.  
A Few Extra Tips.
You will get the best baking results if you make the dough the night before the baking day and chill it in the fridge overnight. The ingredients need to be left to infuse to bring out the flavors and ensure similar baking results for each cookie. 
Remember that brown sugar will create a browner baking finish, so keep an eye on the cookies while they're in the oven to keep them from browning too much. If you want them extra crunchy, then bake away.  
Try not to use margarine if you can help it. Using real butter will produce an extra fluffy pre-dough mixture creating a crumbly cookie. It should be noted that if you are trying to reduce your salt intake, you should use unsalted butter. However, if you are aiming to enhance your cookies' flavor, try adding salted butter. Your cookies will be sweet and rich. So, it's time to get Ready, Set, and Bake.