Castelo Branco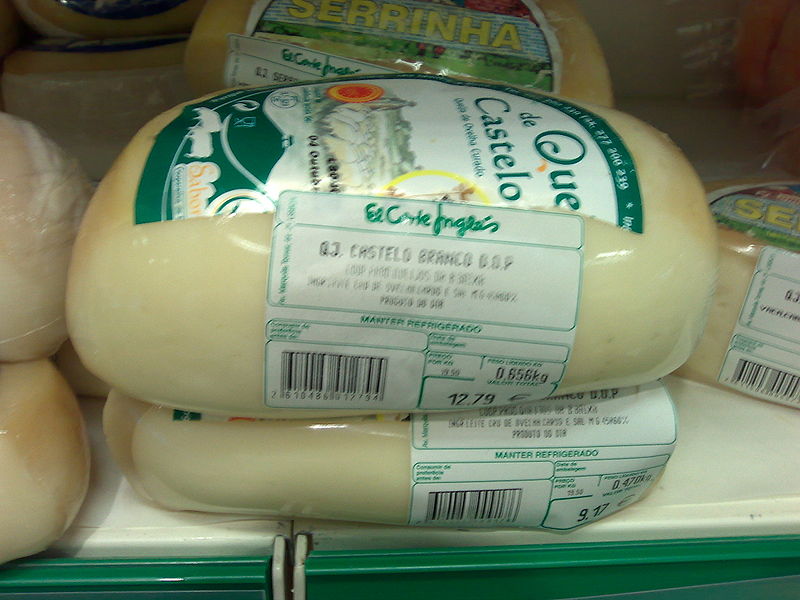 Country of origin: Portugal

Region: Castelo Branco, Fundão and Idanha-a-Nova

Type: semi-soft, artisan

Fat content: 45%

Rind: natural

Colour: pale yellow

Flavour: sour, spicy, tangy

Aroma: aromatic

Vegetarian: yes

Alternative spellings: Queijo de Castelo Branco
Named after a town that goes by the same name, Castelo Branco is a Portuguese cheese from the central region of Portugal, produced in the municipalities of Castelo Branco, Fundão and Idanha-a-Nova. Castelo Branco is made from sheep or goat milk.
Since 1996 the cheese has had a Protected designation of origin (PDO). It is one of the three Beira Baixa cheeses, the other two are: Beira Baixa yellow cheese (Queijos Amarelo Beira Baixa DOP) and Beira Baixa spicy cheese (Queijos Picante da Beira Baixa DOP)
Castelo Branco is a handmade, cured cheese. Goat's milk cheese takes around 40 days to mature while ewe's milk cheese takes 50 days to mature completely. It has a yellowish rind with a pronounced aroma and a strong, tangy and spicy flavour. It contains around 45% fat.
Other cheeses from Portugal: