Different Types of Cave-Aged Cheese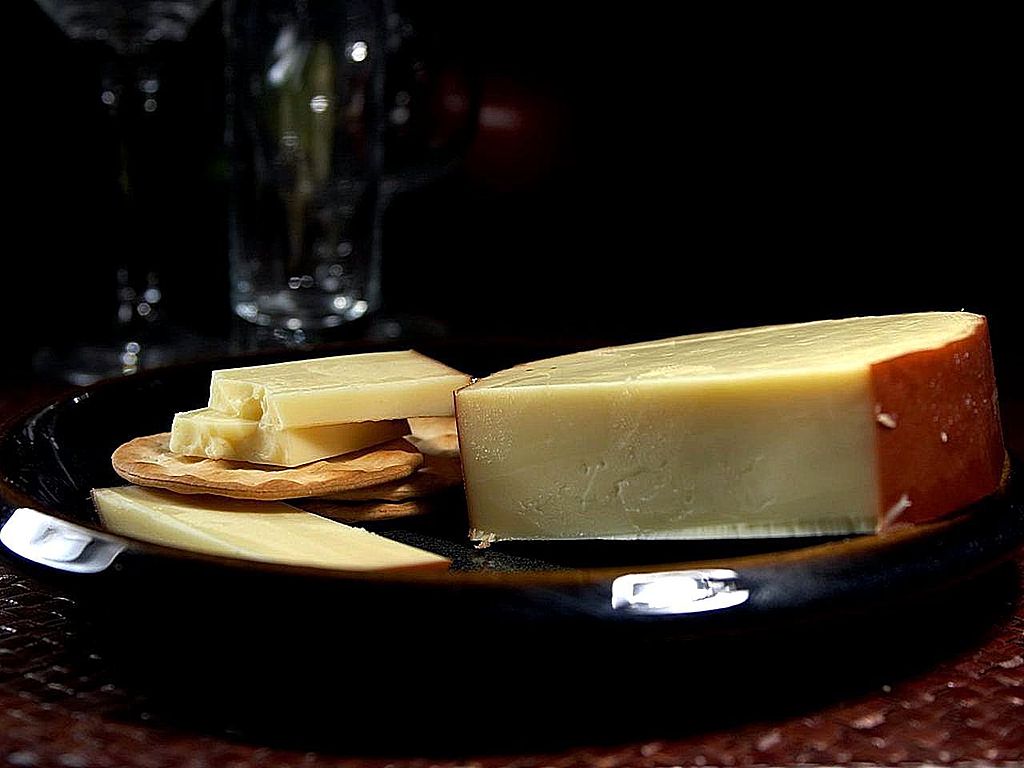 Ageing is a very important process when preparing cheese. It has to be aged properly and for the correct amount of time, in the right temperature setting to get the best flavour, texture and colour as well!
Long back, underground caves created the easiest ideal conditions for ageing cheese, but today since actual caves are hard to come by, man caves replicating the actual environment are used. Check out our top picks of aged cheese which you can enjoy anywhere, anytime!
Aged Gouda
Aged Gouda is made in the Netherlands and is one of the most popular cheese to have in your pantry. Typically made with cow's, goat's or sheep's milk, this hard cheese pairs well with red wine. The time for the cheese to age can vary from 2 months to 5 years!
Cheddar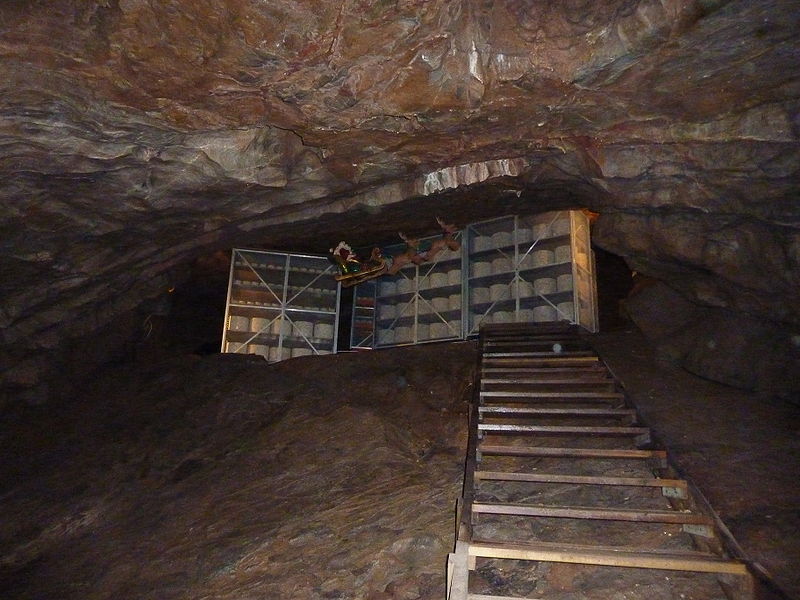 Everyone's favourite English cheese is also a popular favourite for being aged using cow's milk. The classic pale yellow colour and the crumbly texture and sharp flavour of Cheddar are achieved after it has been properly aged from 9 - 24 months. 
Gruyere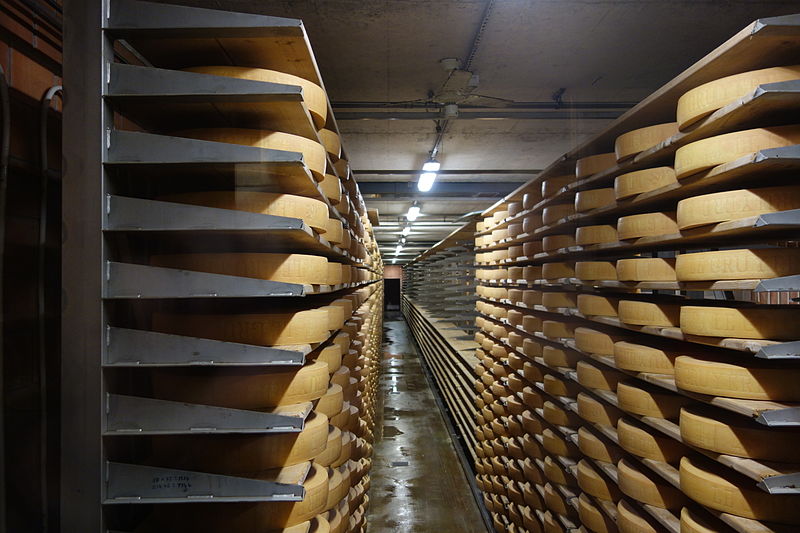 The nutty and earthy Swiss cheese called Gruyere is prepared with cow's milk. It is traditionally aged for a minimum of 5 months and can be ripened to bring out its flavours for 10 to 16 months as well. This hard cheese is a must to try out!
Manchego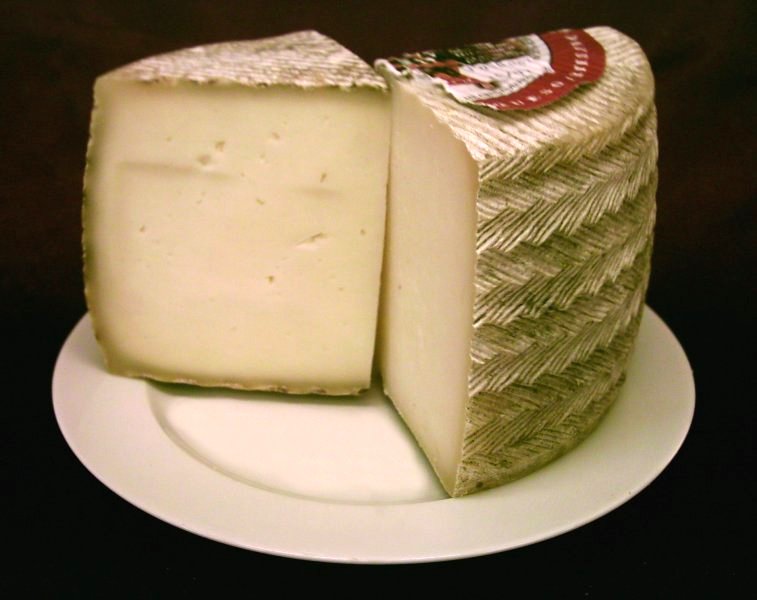 Prepared from sheep's milk, this semi-soft Spanish cheese called Manchego is a delight among locals and international cheese lovers. Manchego aged over time has different names and different flavours. The Semi-Curado is fruity and aged for 3 months, Curado is nutty and aged for 6 months while Viejo is crumbly and aged for a year.
Grana Padano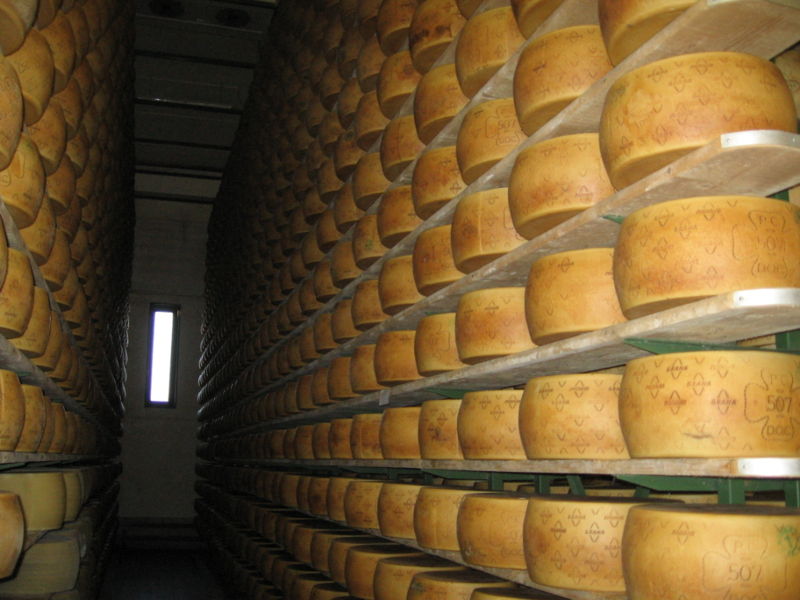 Grana Padano an Italian cheese has a fine granular texture and a very sweet flavour making is quite popular. Like the others, different stages of ageing bring out the different flavours of the cheese. Grana Padano is aged for 9-16 months, Grana Padano Oltre is aged for over 16 months and Grana Padano Riserva is aged for over 20 months.