A Cheese Gifting Guide For The 2022 Holidays
Holiday or not, there is no shortage of reasons to make your loved ones feel special. Every day is a reason to make someone feel special, but this is highlighted to a greater extent once the holiday bells start ringing. Giving gifts is always a pleasurable experience, but shopping for one may not always be so, especially when your list is so long. You're sure to run out of ideas year after year, and perhaps that could be what you're feeling right now.
Fret not, however, as this list of cheese gifts online and from physical shops is here to the rescue. If you're one of those who have loved ones or friends who are cheese lovers, then you'd be glad to go through this one. Just imagine baked brie in all its gooey goodness, crackers to match, and even wine. When it comes to cheese, the options are, in fact, abundant.  
Let's jump right into what those gifts may be.  
Cheese Hampers 
Cheese hampers are a fancy term that's essentially a cheese basket. It tops the list simply because it's a no-fail. Instead of giving only one item or one cheese product, you're presenting the recipient with so many options. It's going to be a delightful gift for that ultimate cheese lover.  
Gifting cheese hampers is also relevant during the holidays. Plus, it saves you the hassle of thinking about what gift to buy. Run to the store or order one online, and they'll curate one for you. Or, if you have the time and creativity for it, you can create your cheese hamper. That way, you're sure you'll not give the same gift as someone may have already given.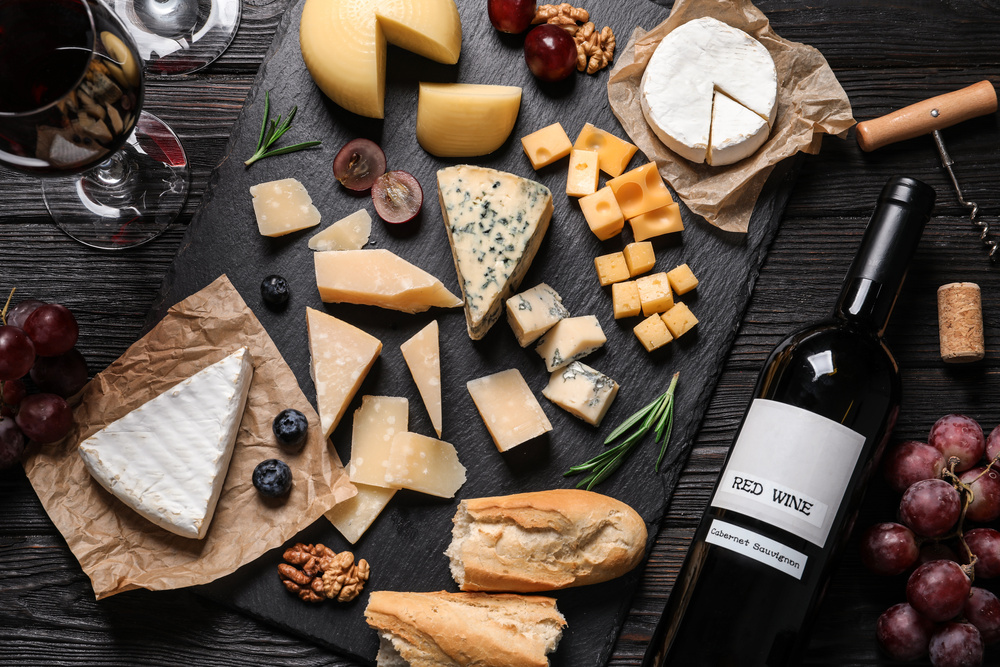 Cheese Tasting Box 
If you're lucky enough to live near a dairy farm, look at their shops, and you might find small samples of the different cheeses they have for sale. In fact, some may have ready-made cheese tasting boxes, where you can have a little of everything.  
Depending on what's available, you can have smaller sets like a starter kit and go up to the grandest of them all, a full spread. You can even choose what cheese samples to put in the tasting box, so you're sure your choices suit the recipient's preference.  
Personalized Cheese Board Set 
This one is a gift like no other. In this day and age where hosting parties at home has become quite a norm, every homemaker, cheese lover or not, will surely appreciate this gift: a personalized cheese board set. It comes not just with the cheese but also with some add-ons like different kinds of cheese knives.  
The great thing about this gift is that it's also very versatile. While called a cheese board, you don't have to use it only for cheese. You can use it for creating a sweet platter, appetizer platter, or even to serve steak with a side of cheese.  
Cheese Storage Paper 
Avid cheese lovers will know that preserving cheese is the key to enjoying good quality cheese. Hence, they'll go above and beyond to keep the cheese fresh, beyond simply just keeping it in the vacuum-sealed plastic it usually comes with.  
It is something they can do with a box of cheese storage paper. Who knows, this might be the first time you've heard about it. Yes, there's such a thing. And, it's a unique but useful gift, that's for sure.  
Cheese Tour 
Who said gifts were limited only to those wrapped in boxes? You can stand out from all those boxes under the tree by giving the gift of experience instead. For those who live near a winery or a cheese farm, you may want to gift a cheese or wine tour. There'd usually be packages you can avail of, with different inclusions according to your budget.  
This is a gift they don't just get to keep physically. But, it's a new memory stored in their minds and hearts. A cheese or wine tour is a great activity to enjoy during the holiday season.
Copper Fondue Set 
To the one in your life who enjoys entertaining guests with appetizers and delicious melted cheese fondue, an elegant copper fondue set will surely be well-appreciated. Fondue sets don't have to be the usual stainless steel, plain-designed ones when you can level it up. With this copper set, they can certainly level up the presentation of their serving game. It's a lot classier and better put-together.  
Now You Can Level Up Your Holiday Gift-Giving 
The holidays are right around the corner, so you may want to take note of the shopping list for gifts above. This list is so versatile that you can use it for other occasions, not just the holiday season. Now, you'd never be at a loss for ideas on what you should give. Say goodbye to generic and commonly-reached items and hello to these gifts that have quite a lot more thought in them. Cheese lovers will delight in these presents, satisfying their hearts and cheesy palette.