Anari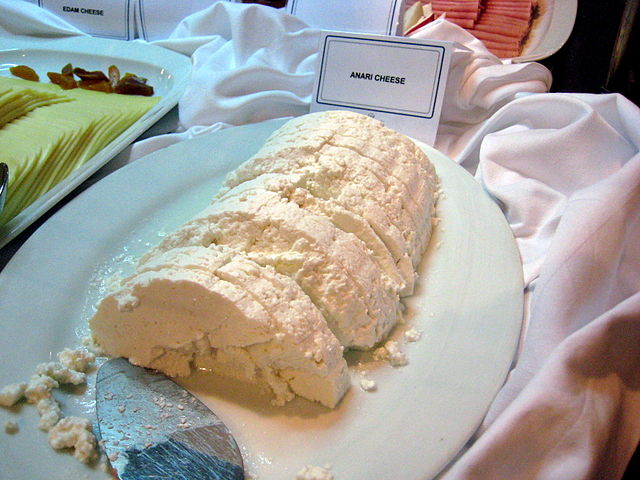 Anari is a fresh ricotta style soft, mild whey cheese, made from goat or sheep's milk. In Cyprus, Anari is among the lesser-known cheeses but has started growing its popularity after public exposure. In Greece, similar cheese is known as Mizithra or Myzithra.

Anari is consumed either fresh or dry. Fresh Anari is white, soft with a mild sweet creamy taste. This cheese is very rich in protein and low on fat, due to which it can be easily digested. It is mildly salted and usually served at breakfast with honey, jam or filled in pastries. Fresh Anari should be consumed soon as it is very perishable.

When Anari is salted and air-dried in the sun or in an oven, it achieves a very hard and brittle cheese with a mild salty taste. Dry Anari is too hard to cut and is hence grated and used in garnishing pasta dishes.
Other cheeses from Cyprus: