Shanklish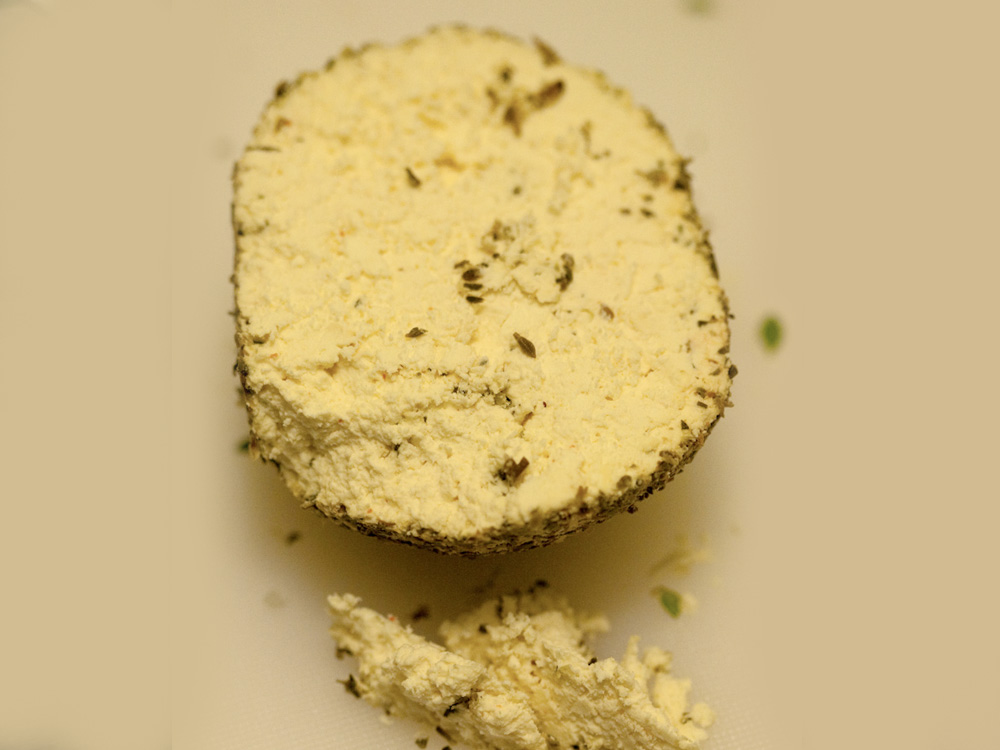 Shanklish is a Lebanese and Syrian blue cheese made from sheep or cow's milk. The cheese is popular in coastal and mountainous areas, especially around Tartous and Homs and the adjoining northern Lebanese region of Akkar.

Making Shanklish is a very complex process, which requires the separation of butter from yoghurt. The skimmed yoghurt called Shenineh is curdled to form Arisheh, a delicate, crumbly white cheese. The cheese is then rolled into tennis size balls and dried in the sun for a week. It is then placed in airtight jars and left to mature in the dark. As they age, the cheese develops a layer on the surface. Later, the Shanklish balls are rinsed to remove the mould and coated in dried zaatar or thyme. For making spicy Shanklish, spices such as aniseed and chilli are mixed in before the cheese is rolled into balls.

Fresh Shanklish has a soft texture with a mild taste, while those dried and aged for a longer period are pungent in odour. Cheese found around Tartus and Akkar is more delicious.

Shanklish is eaten with finely-chopped onion, tomato, and olive oil. The cheese can also be crumbled and mixed with eggs or pita for a breakfast.
Other cheeses from Egypt:
Other cheeses from Lebanon: